ACES PI New Location In West Texas

ACES Private Investigations has multiple locations spread throughout the southern United States. And with each new office comes a renewed commitment to quality investigative services, largely attained by forging new relationships with members of the community.
But to do this, we need quality people working for us who are committed to making ACES the best private investigative firm in Texas, or whatever state our new office happens to be located in.
We've been fortunate over the years to have the best private investigators in the business working for our growing number of ACES office locations. We've been fortunate, yes, but it has nothing to do with luck.
To find men and women we feel can best represent the ACES brand, we put in the work. And it's through this hard work and extensive vetting process that we end up with employees and investigators who exhibit high levels of professionalism and discretion, including those at our newest location in the city of El Paso.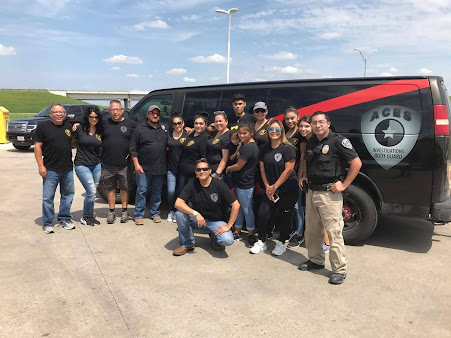 But how do we find these top notch investigators in the first place, men and women who can help build the ACES brand and the company's reputation for only the best in Texas private investigative services?
We have a number of methods, but three really stand out and are the ones we utilize the most when looking to hire new talent.
Choosing the best pi's for you
2) VIA CONTACTS IN THE COMMUNITY
3) BY ADVERTISING IN RELEVANT PUBLICATIONS AND ON BULLETIN BOARDS SPECIFIC TO THE PRIVATE INVESTIGATION INDUSTRY
We Make Great PI Relationships
Due to the nature of our business, we meet a lot of people, including a good number of current and former law enforcement officials that are part of our Private investigators in El Paso team. These are often people who we think would make good private investigators, particularly if we're talking about a police officer or detective who is getting ready to retire and might want to keep active in the industry.
These contacts and new hires often bring into play the first option on our list, and that's word of mouth. Detectives and police officers also meet a lot of people and that means they almost certainly know individuals who would make very good private investigators.
And that's what we look for at ACES – people who have good instincts, have worked in similar jobs or occupations and are willing to undergo training specific to our industry. 
Because of our continued growth and solid reputation, we've been able to attract some of the best private investigators and detectives in the business today. But we're always on the lookout for more great talent. 
So if you have previous law enforcement experience and are ready for a new challenge, call ACES El Paso today at
915-331-8960 and let's talk about it.